Thu Jul 23, 2015
So yesterday, we had a party.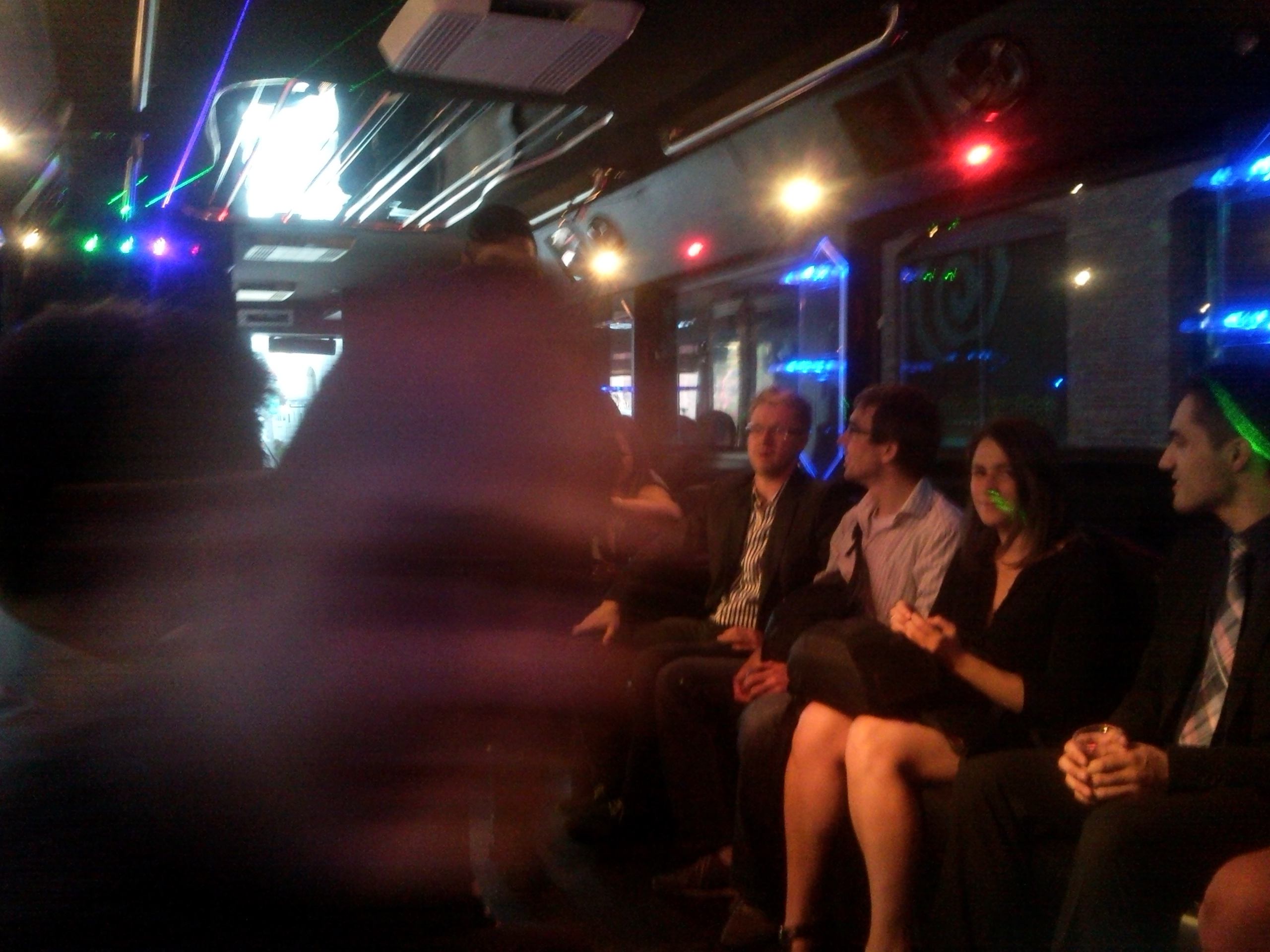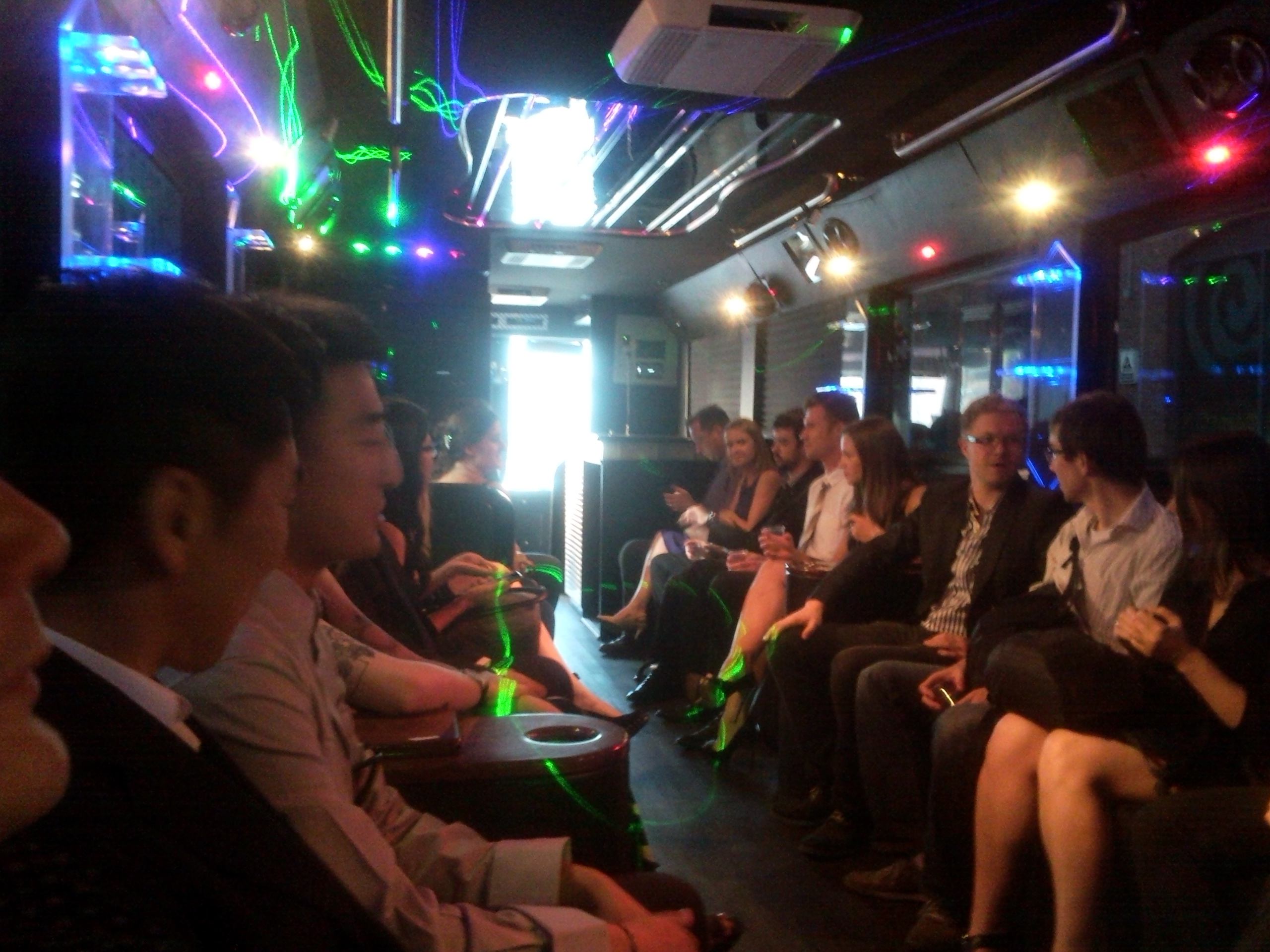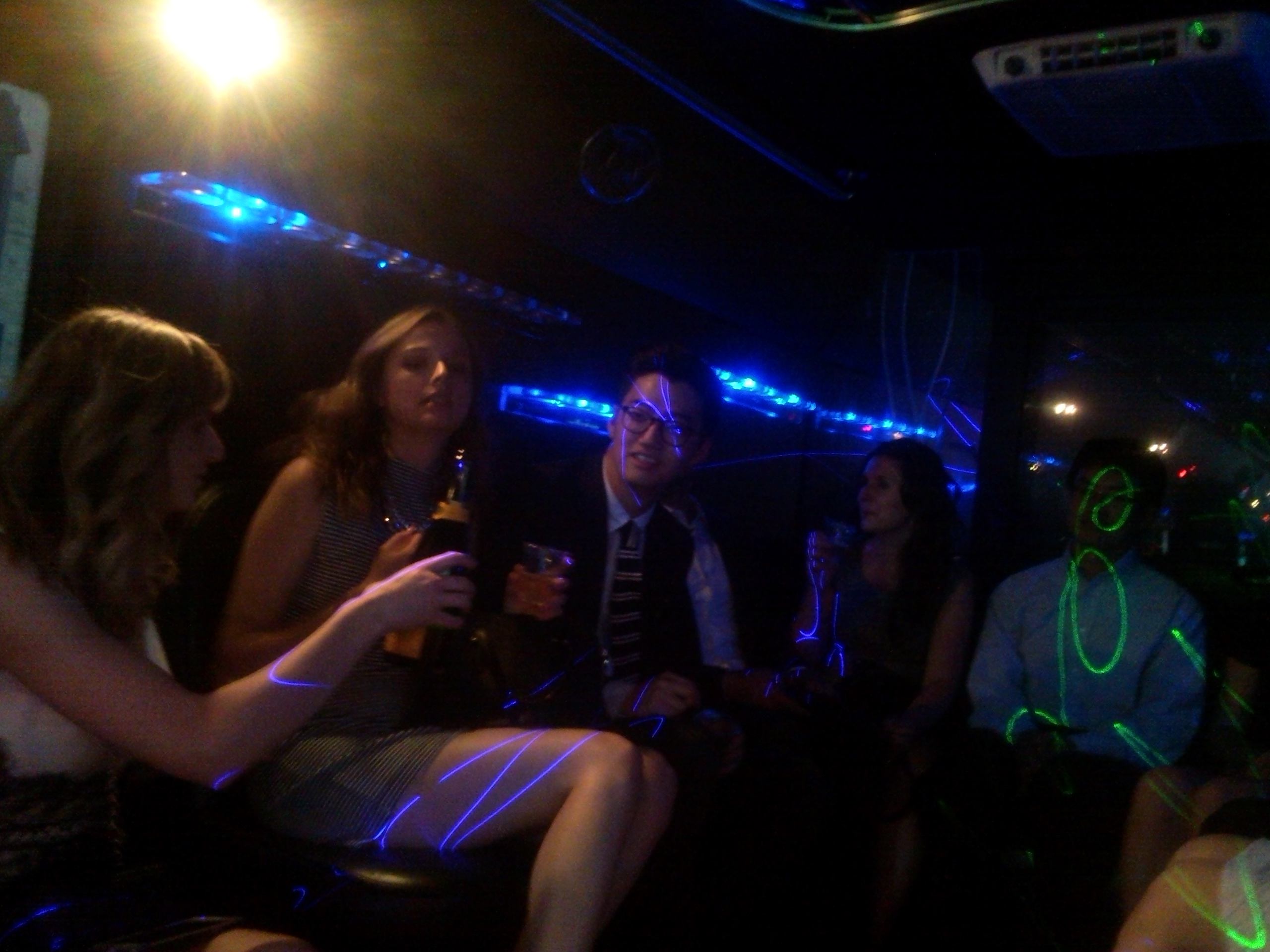 The occasion was a successful funding round (which was officially announced earlier this week, so I can safely tell you this).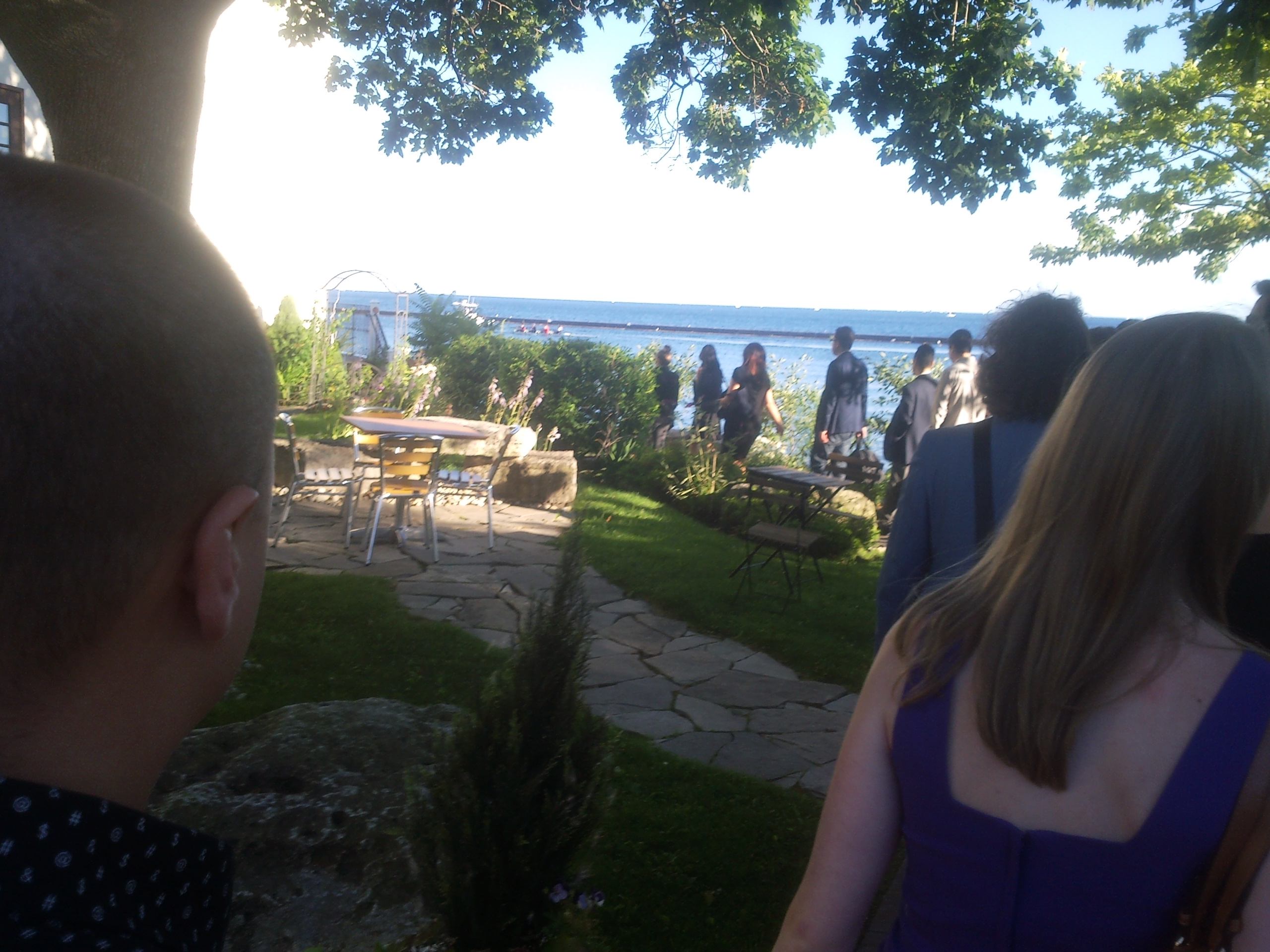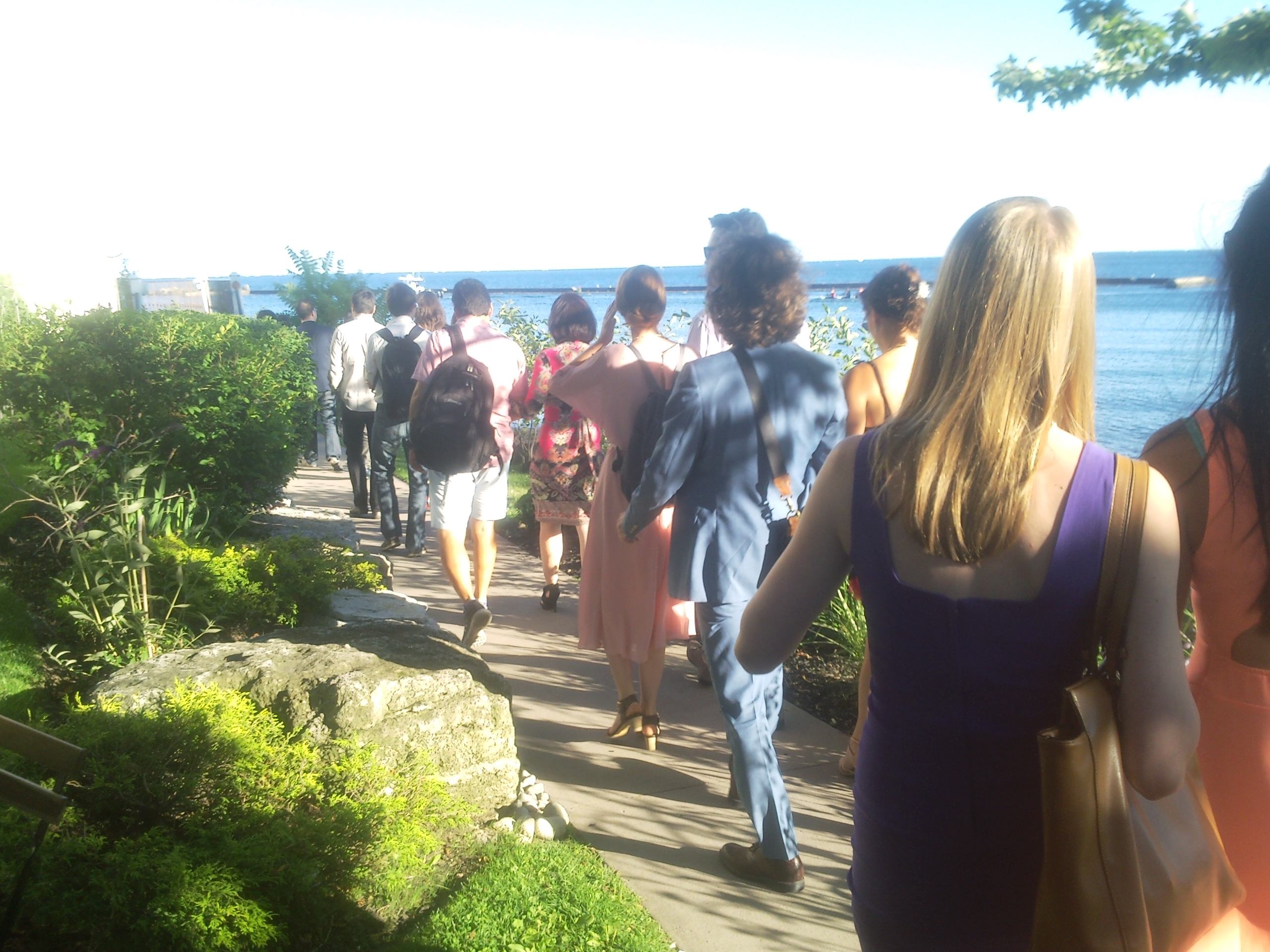 It's kind of funny being one of the very tiny minority of non-photographers at a party for a photo-sharing site. These pics were all taken on what is assuredly the most ancient of possible phones. Hopefully, the amount of fun is still captured.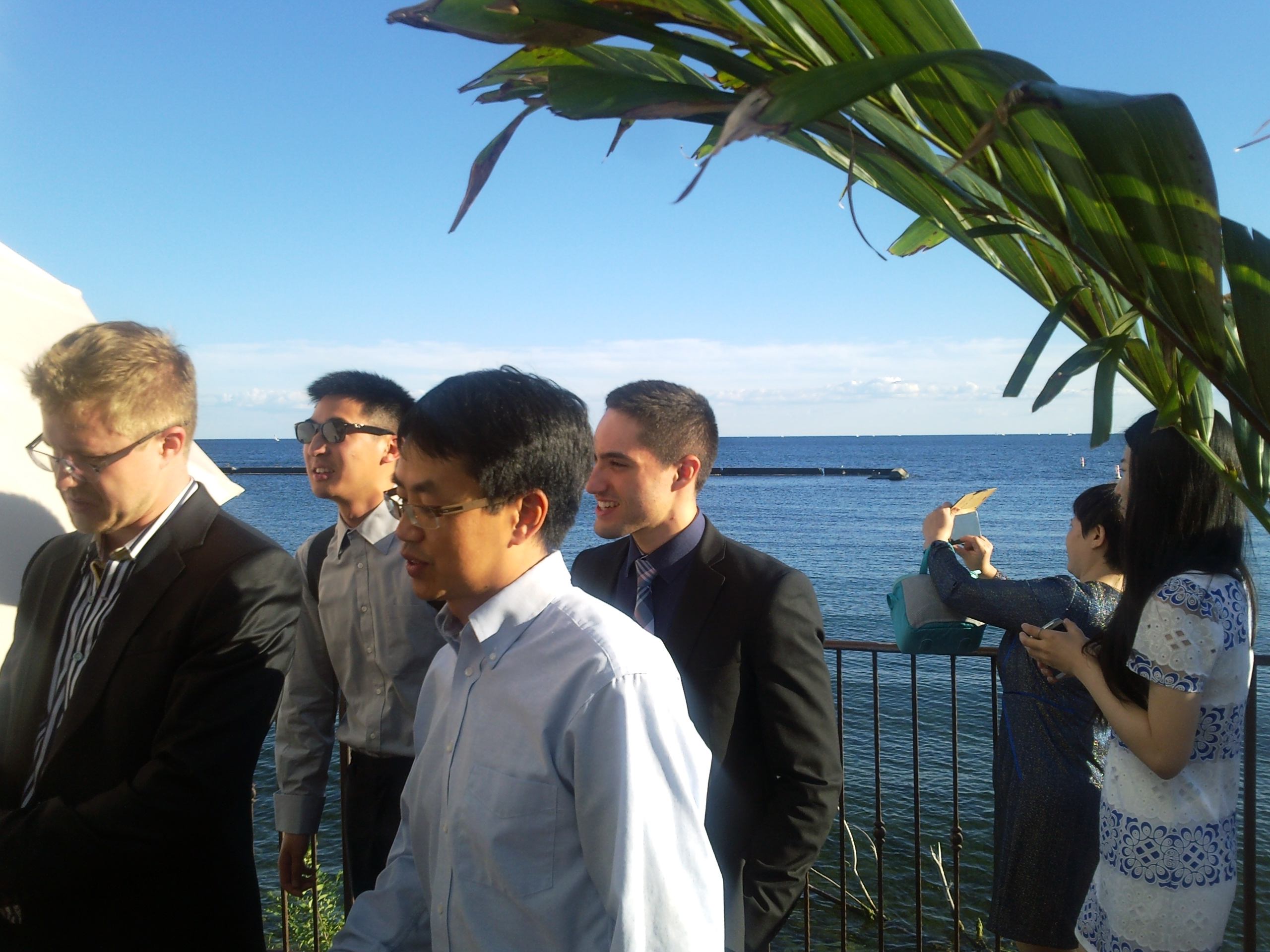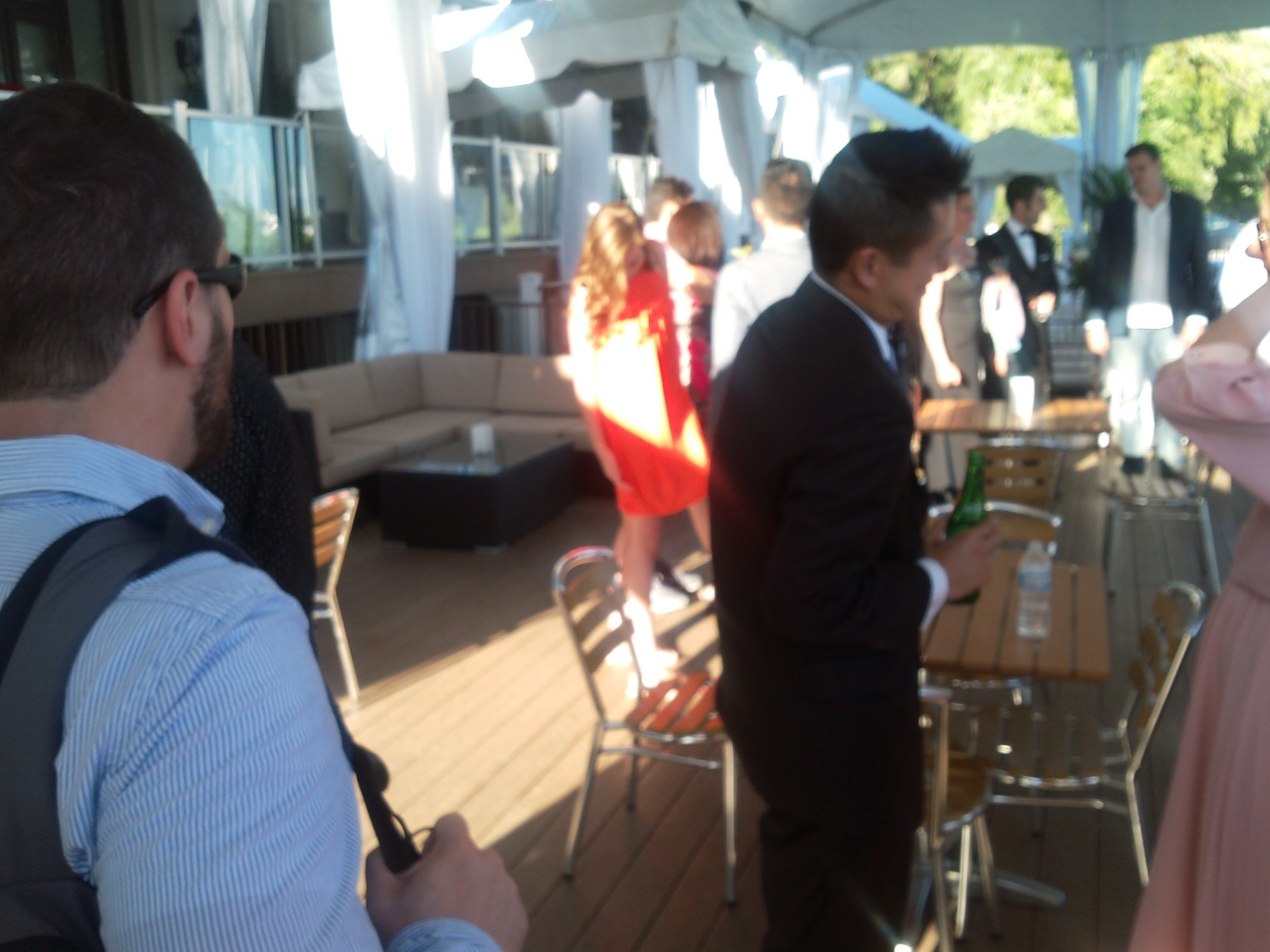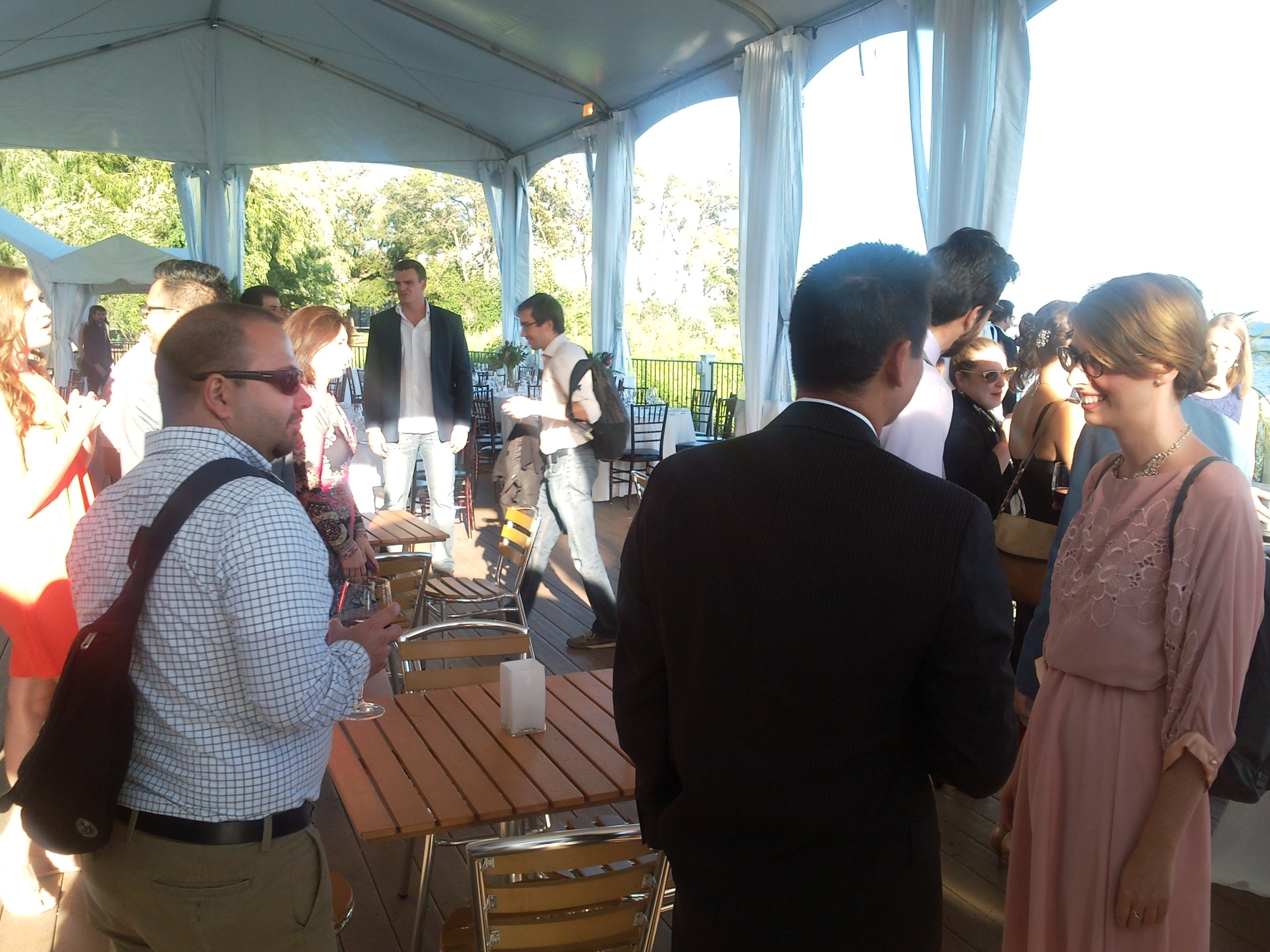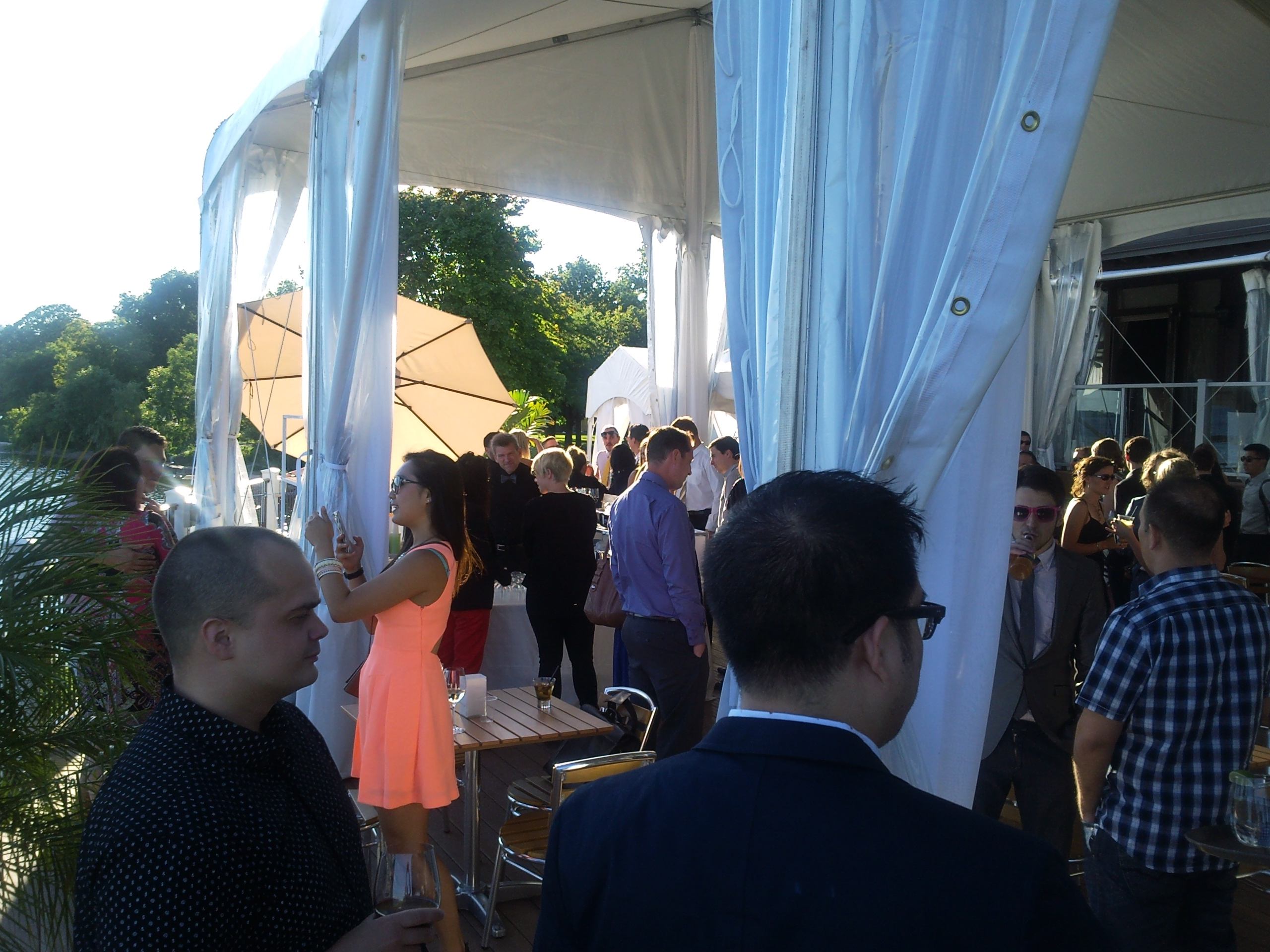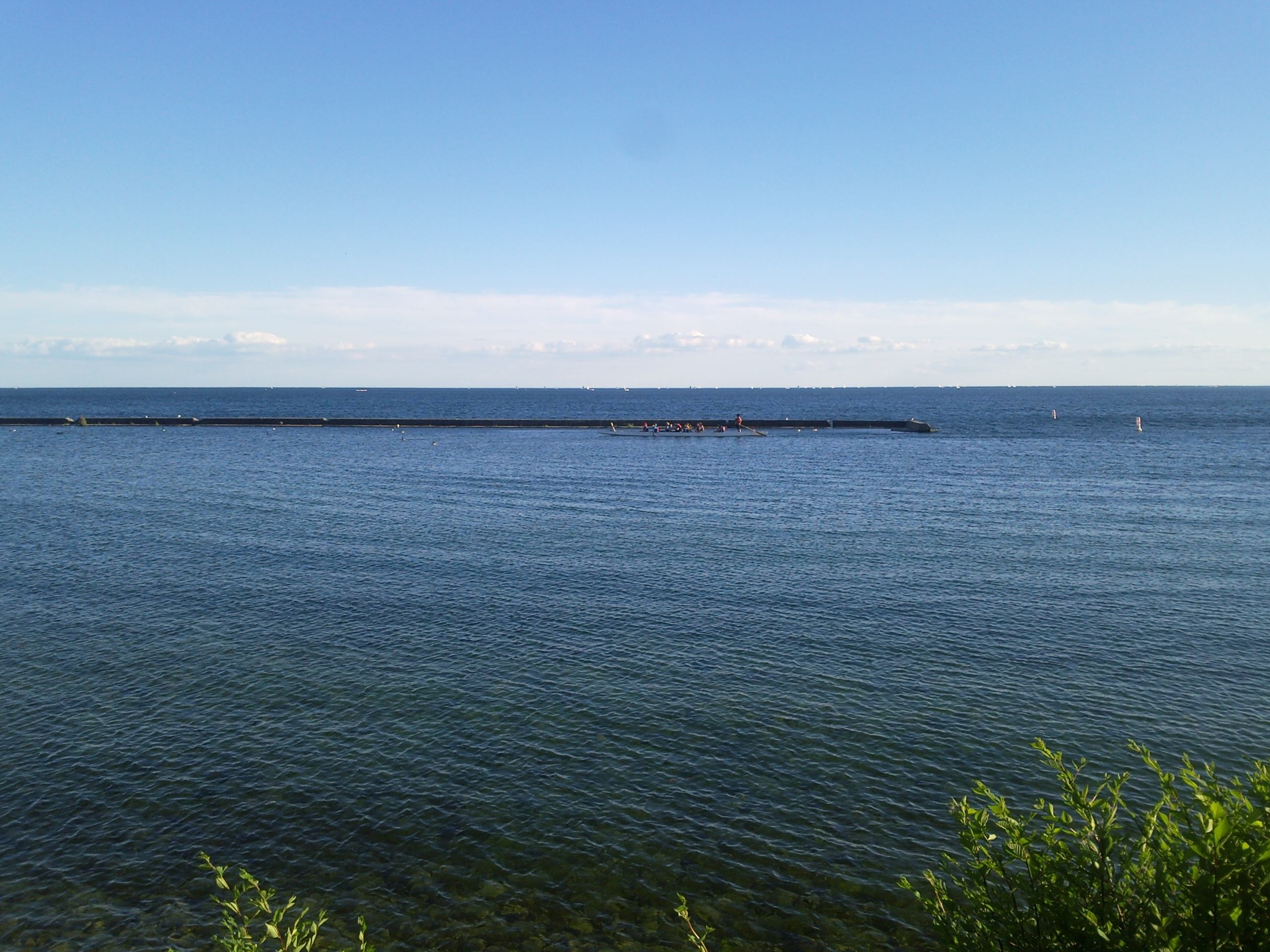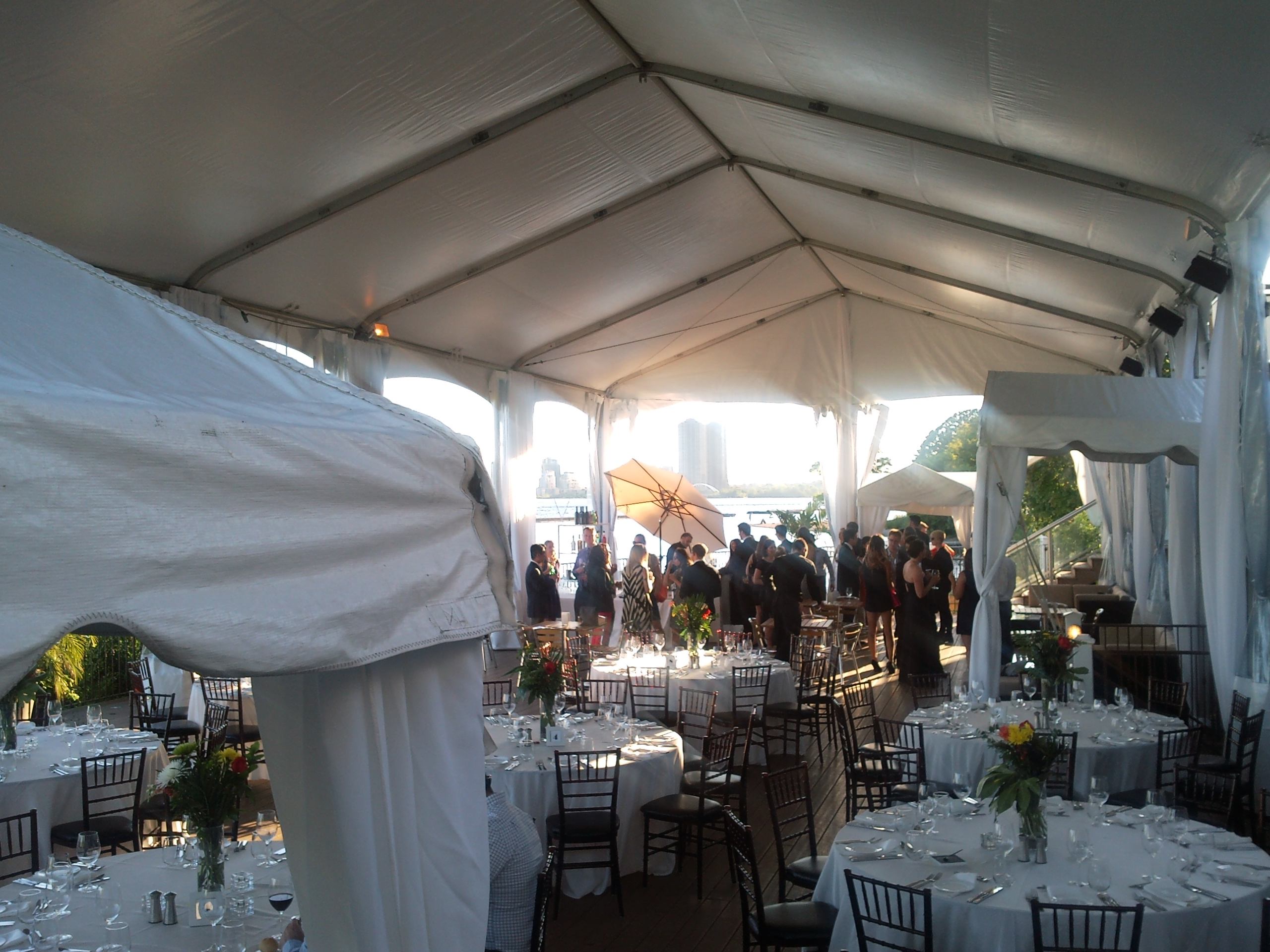 The spread's fancier at a get-together like this than at our usual office lunches.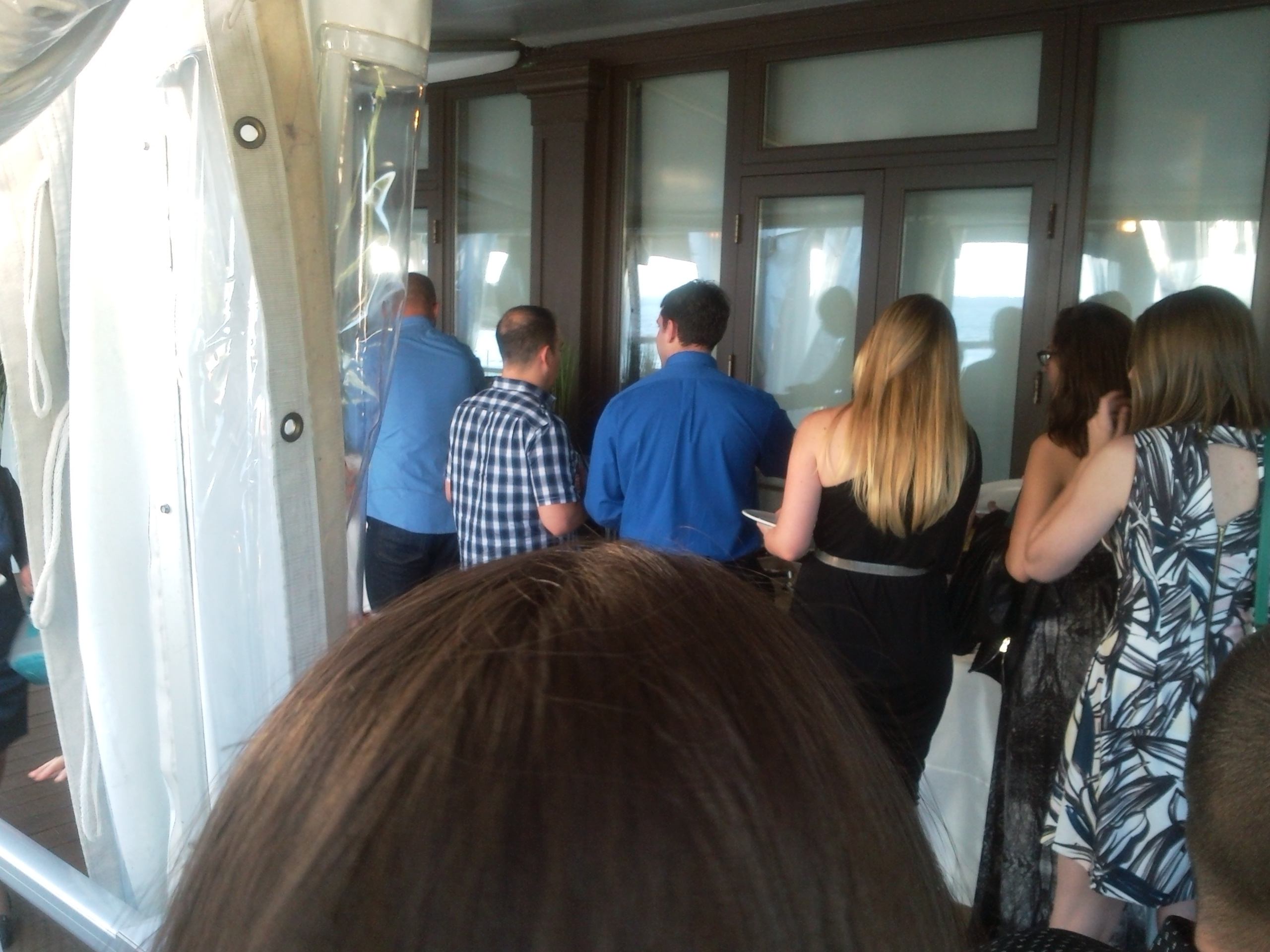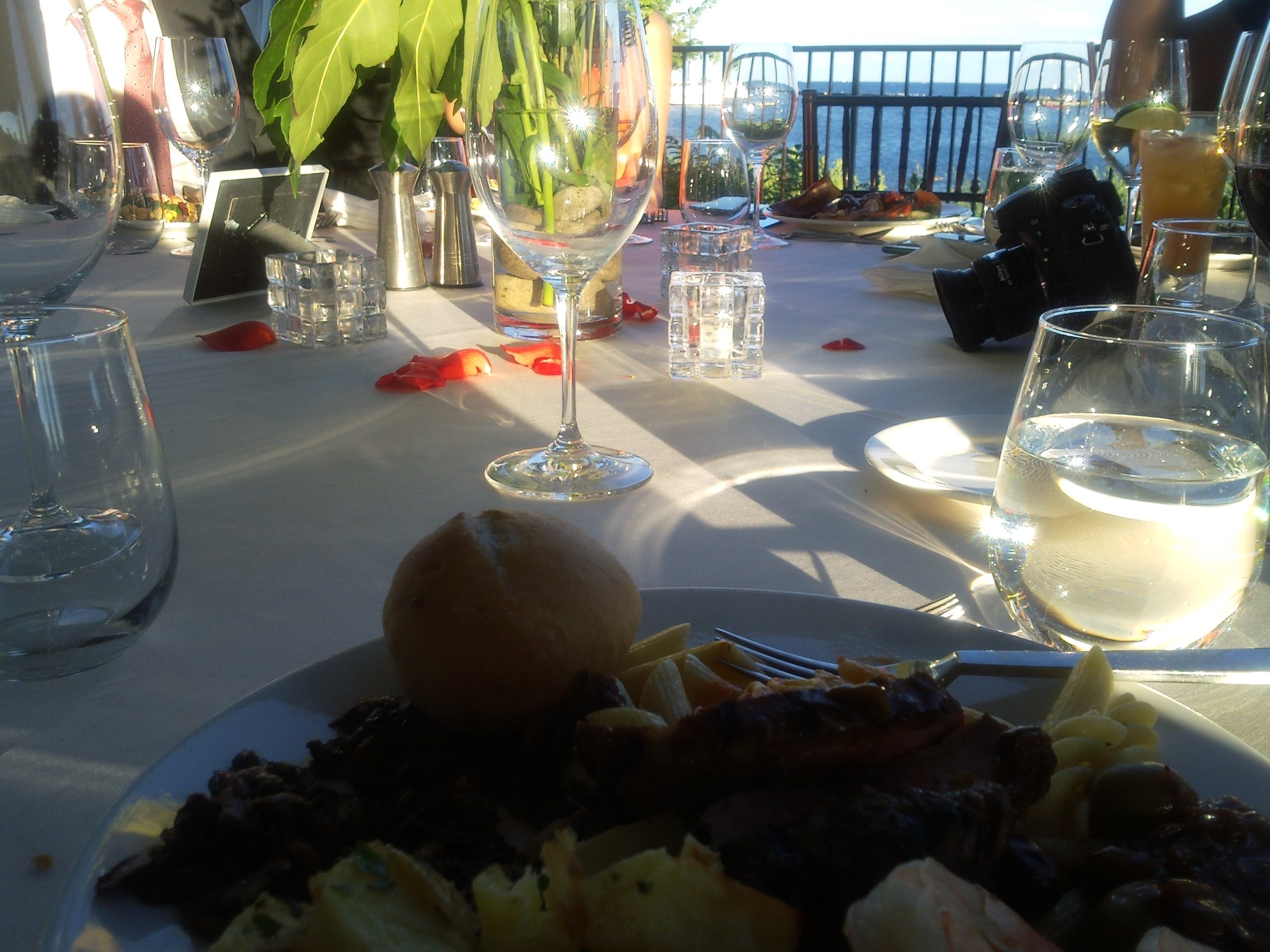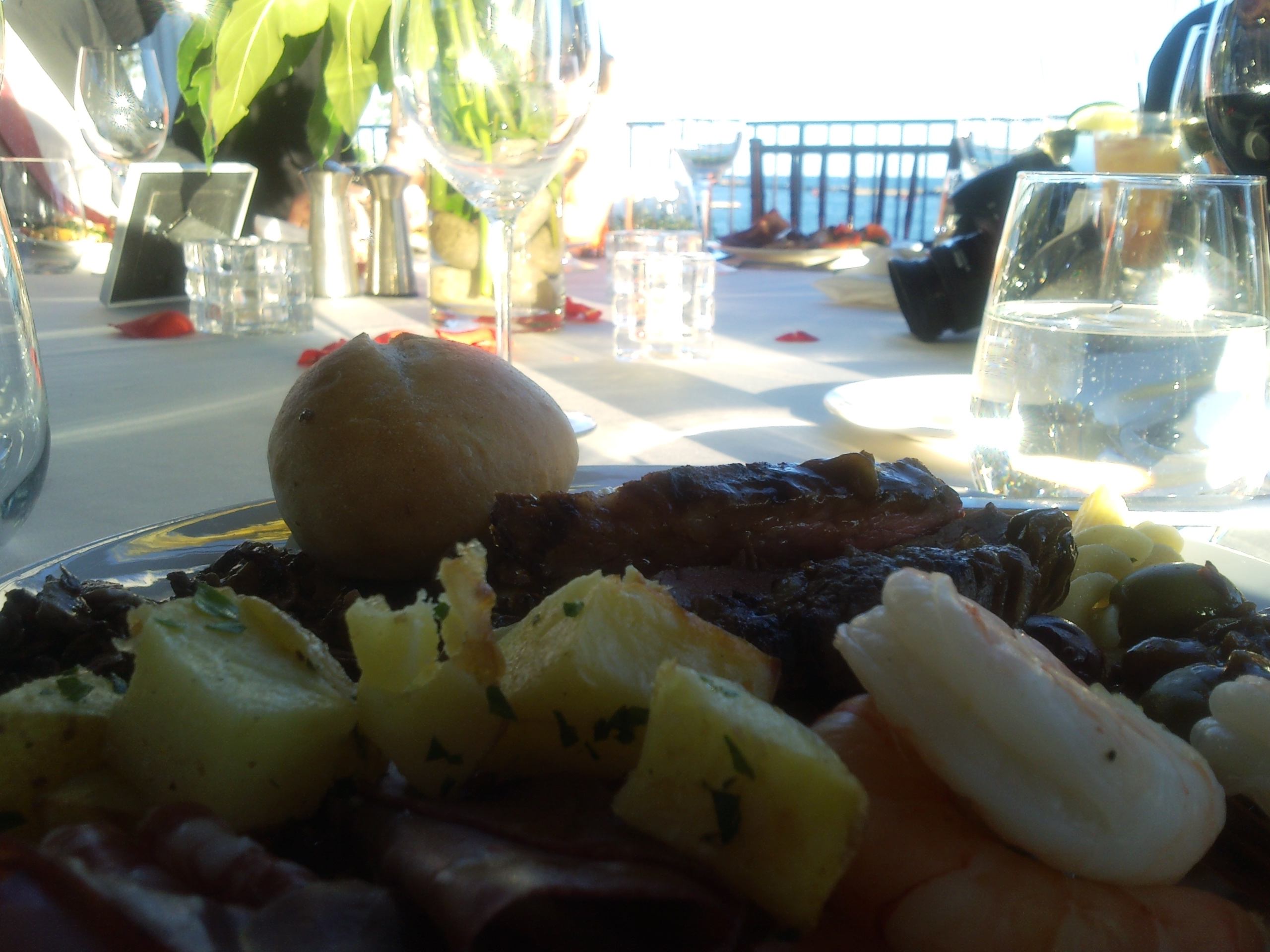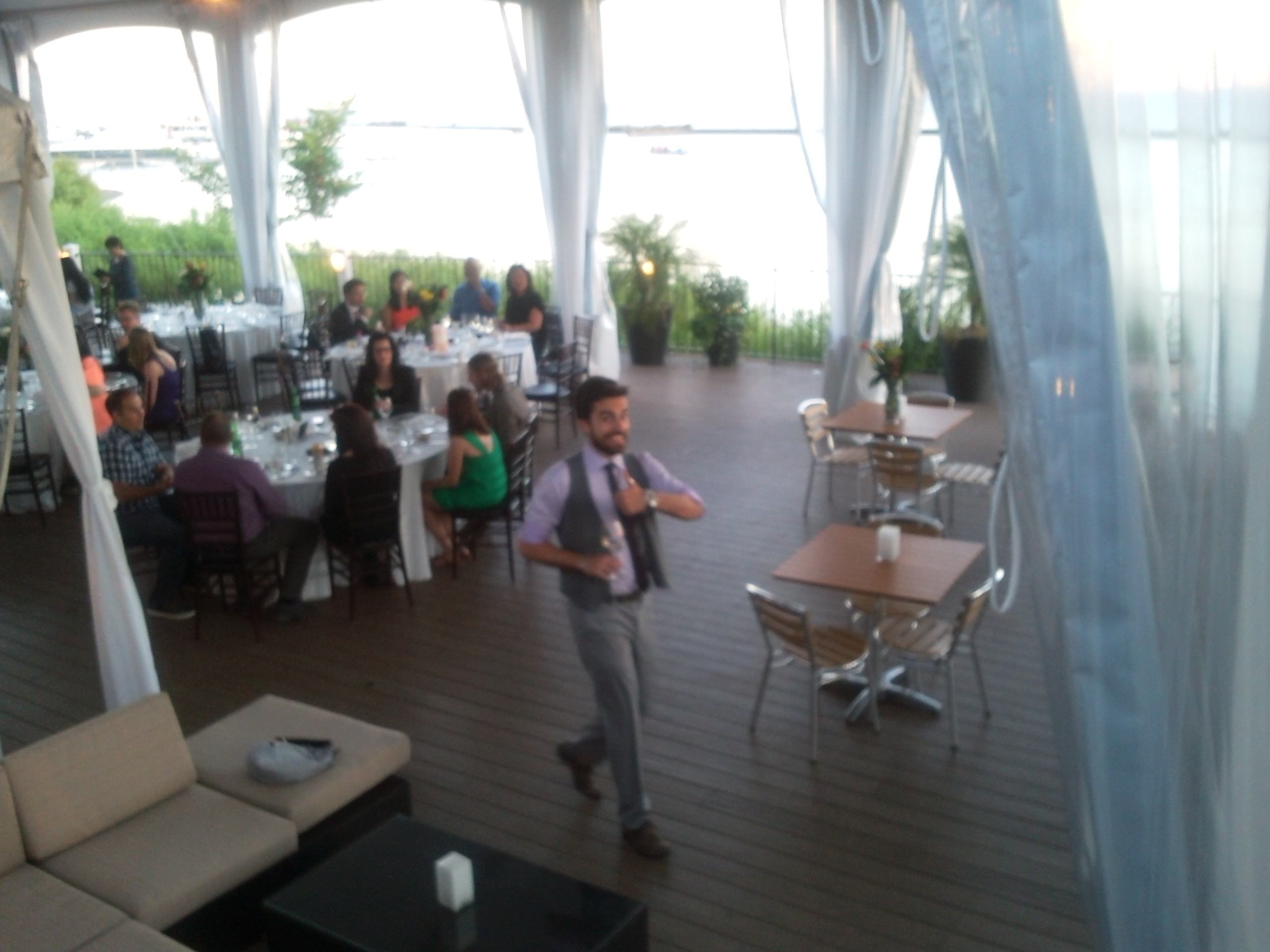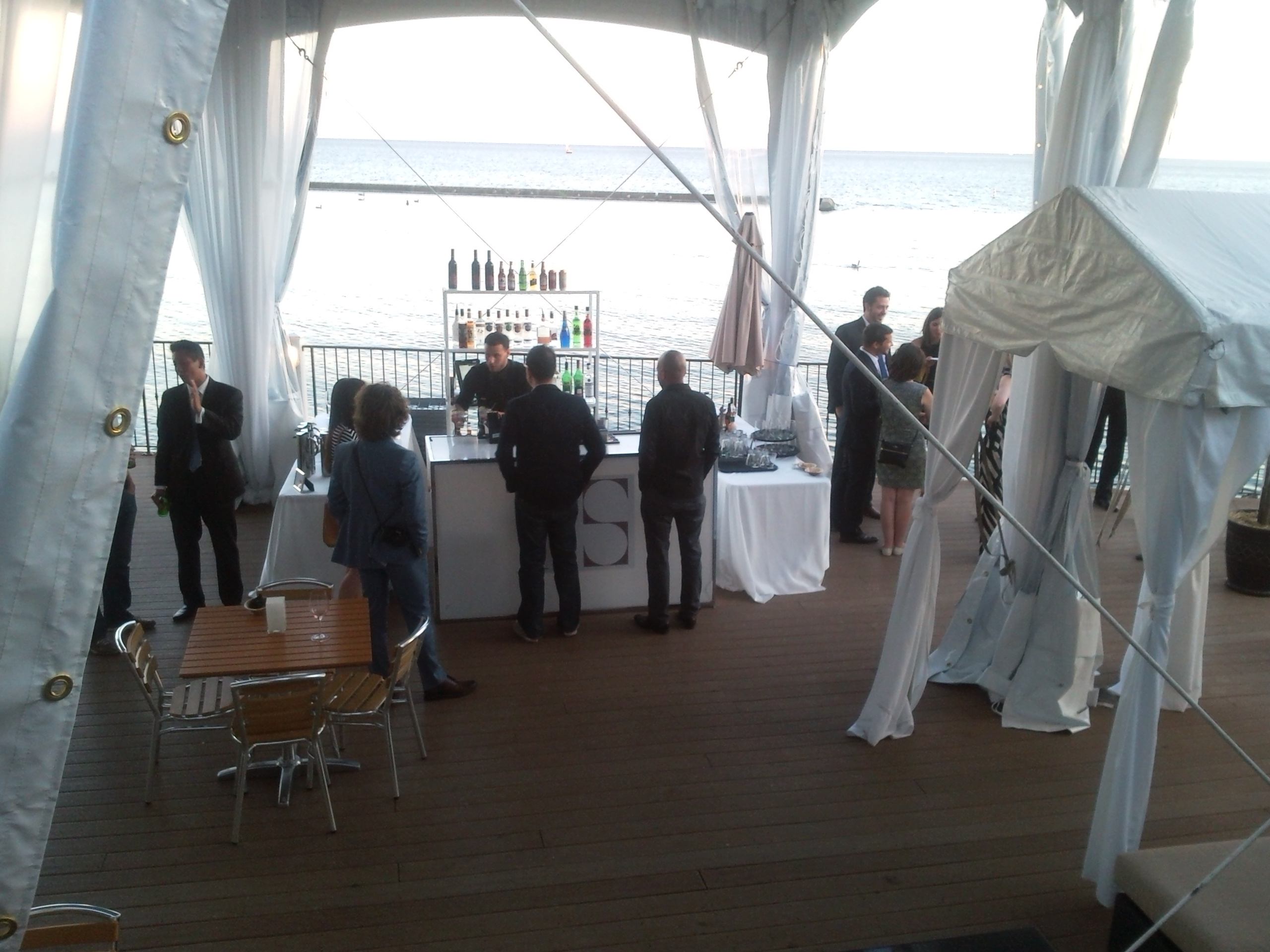 After dinner, Evgeny gave a bit of a speech. Nothing big, nothing fancy. Just a short, well-spoken "thank you" to the crew for their hard work and dedication. Our. Our hard work, really, but I don't feel like I've been here long enough to lay claim to any credit just yet.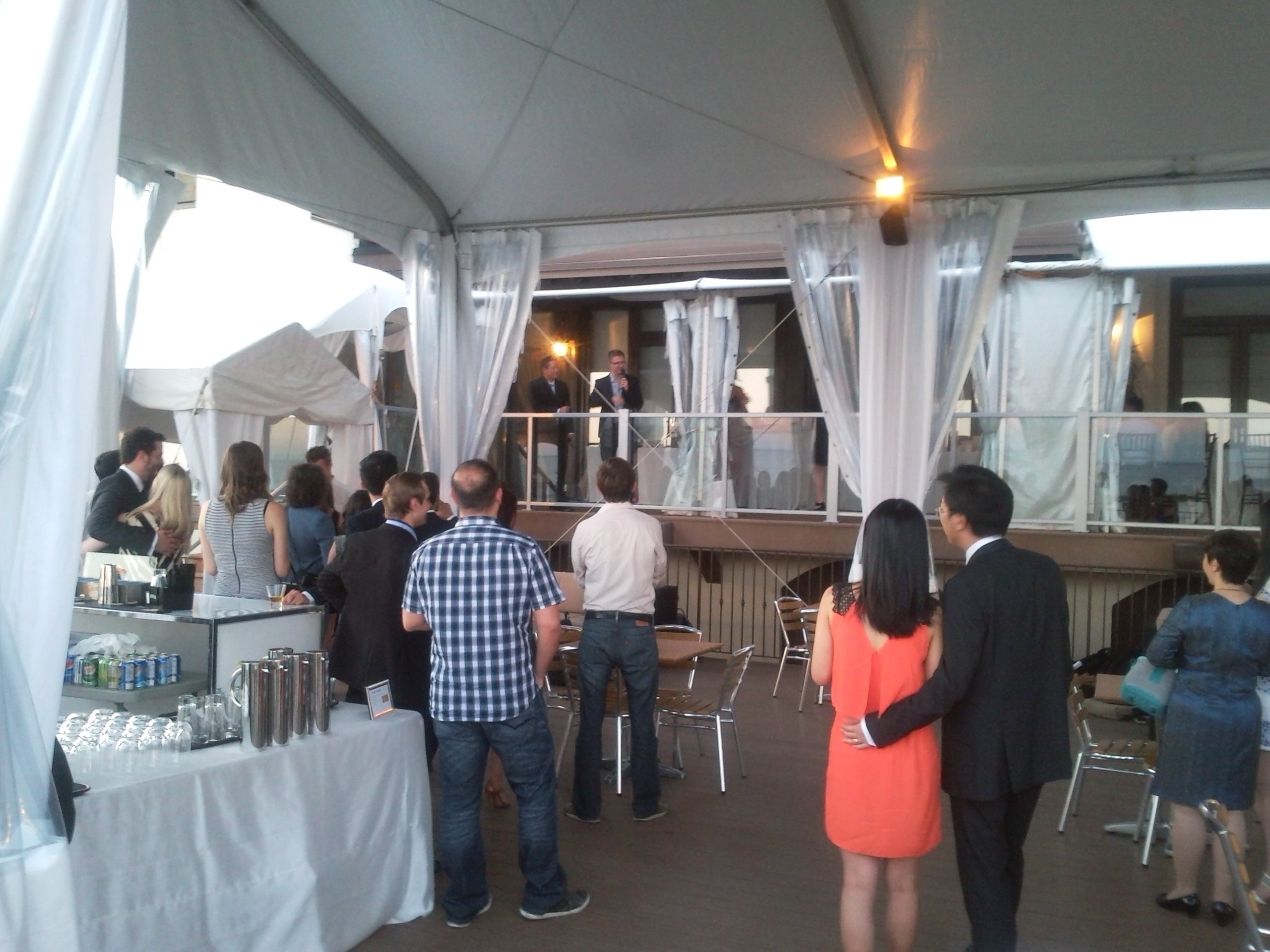 And then photography happened.
This place is clearly kitted out for weddings and similar, so there's the canonical spot, marked with a paper-tape "X" on the floor, where you can stand to get a shot of yourself and your partner with the lake background.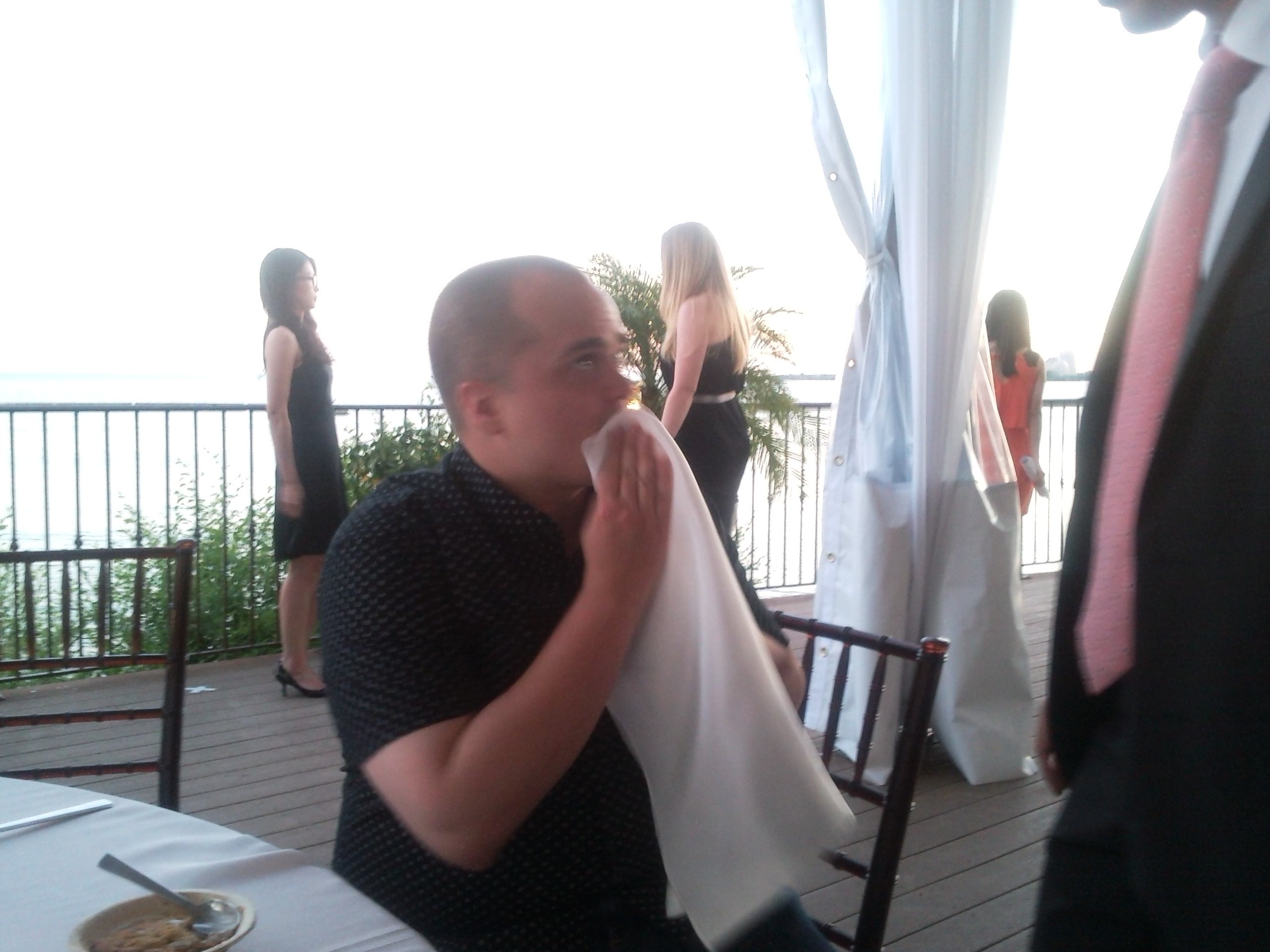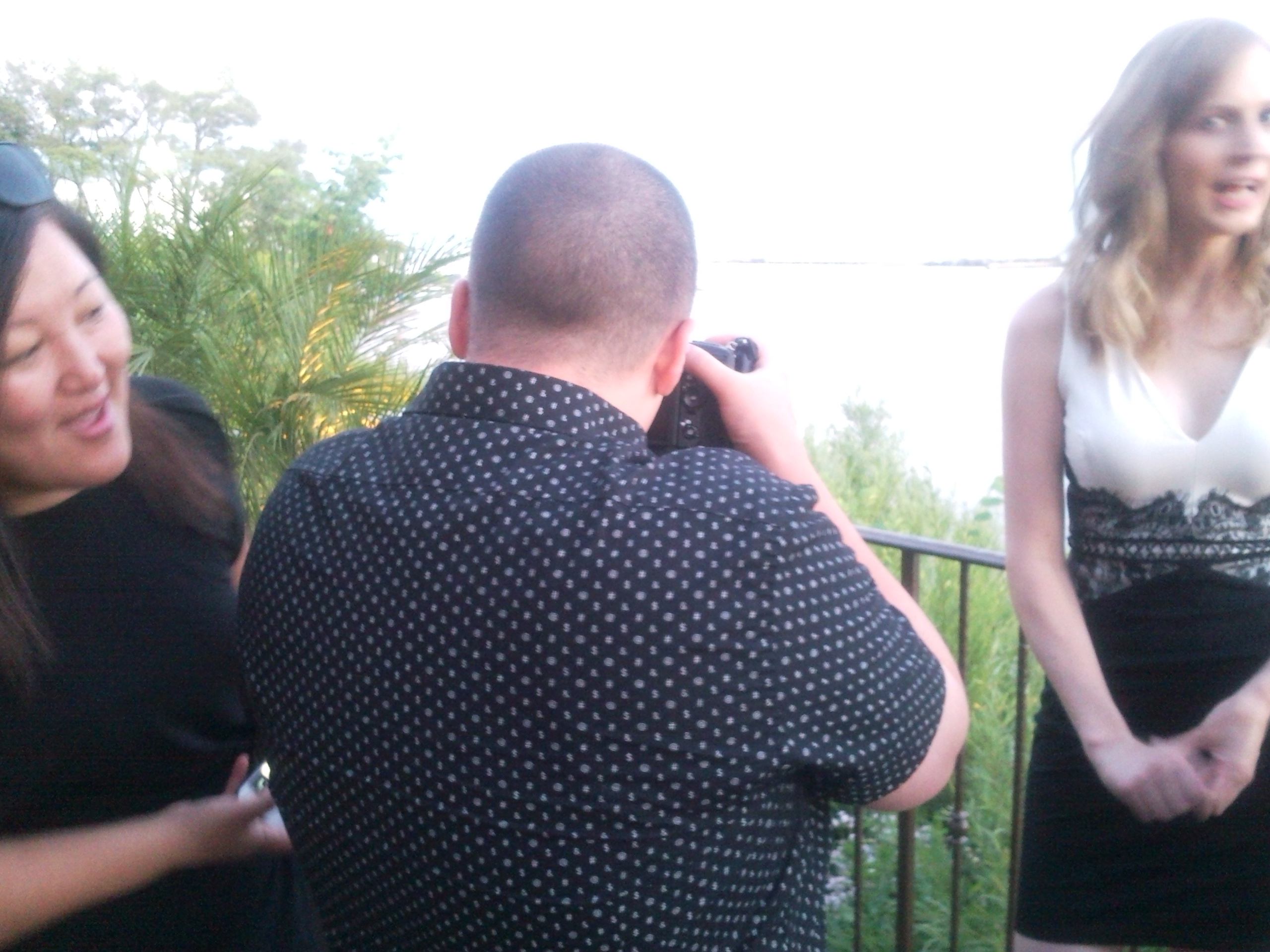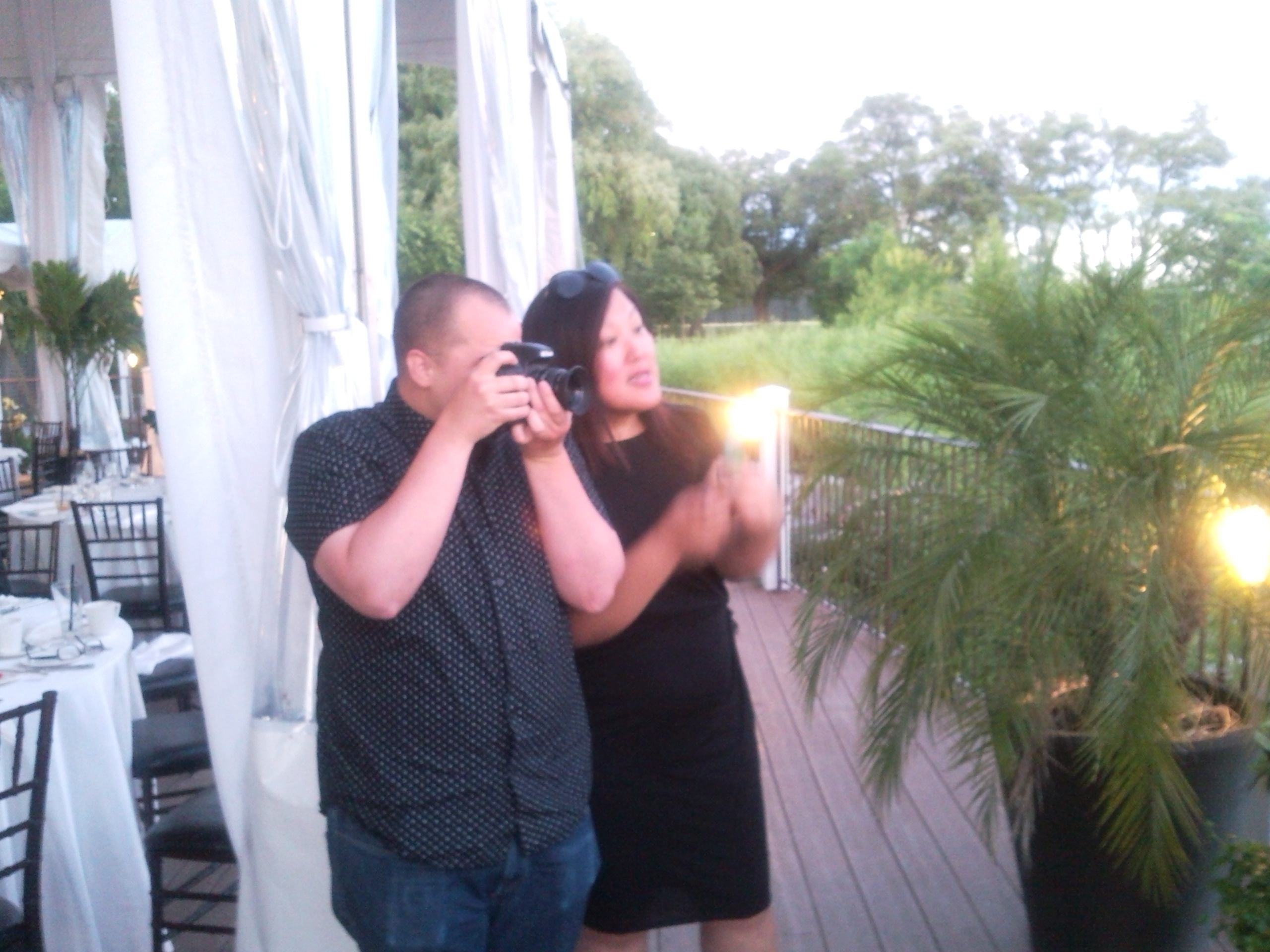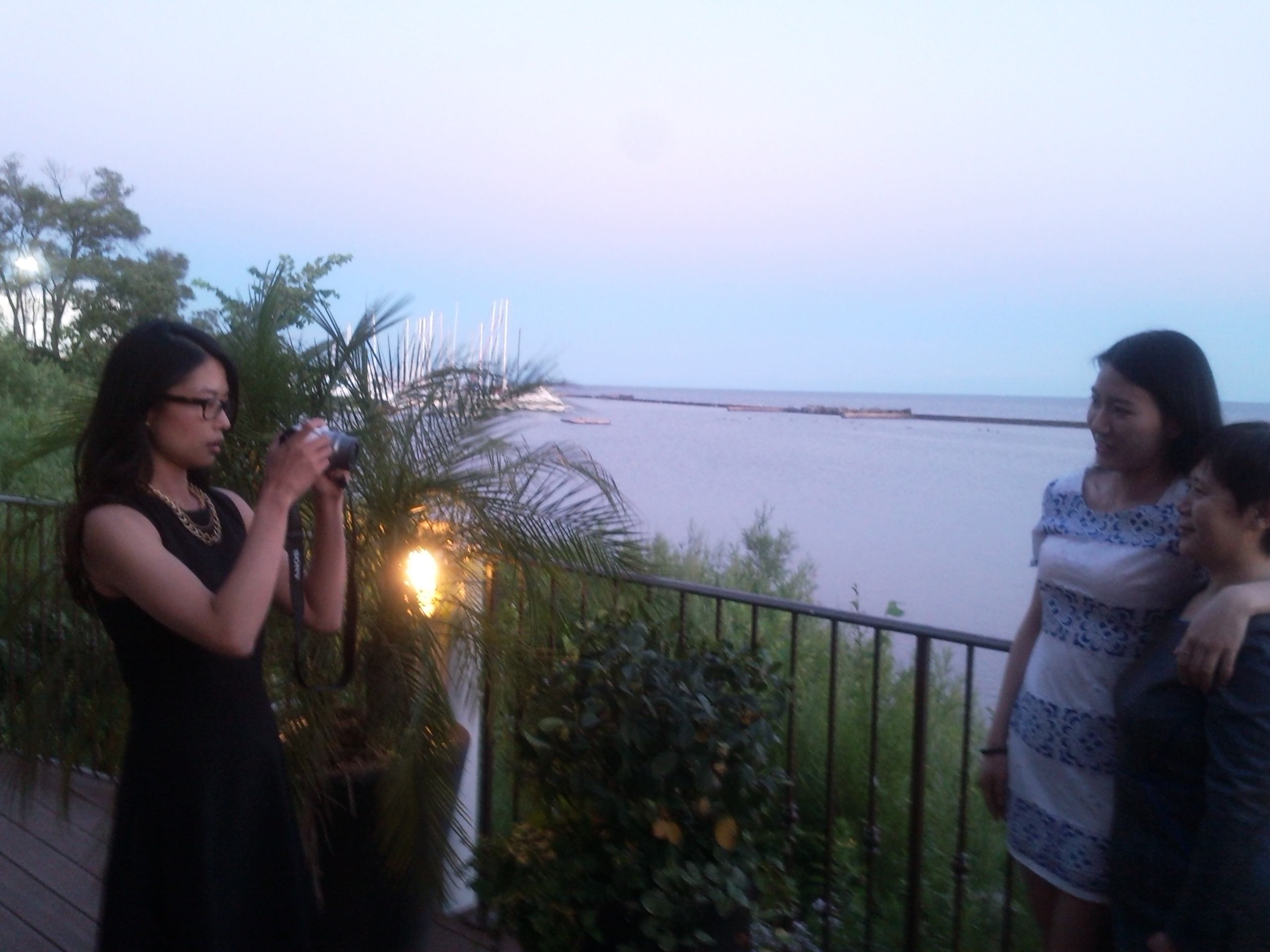 This is the part where I feel like an outsider, because there's a large amount of lore and craft involved in taking high-quality pictures. I basically just know a little bit about composition thanks to my education. That's enough to appreciate the skill I'm seeing, but not enough to wield it myself. This is how non-programmers would feel sitting in on one of the Bento CompSci discussions.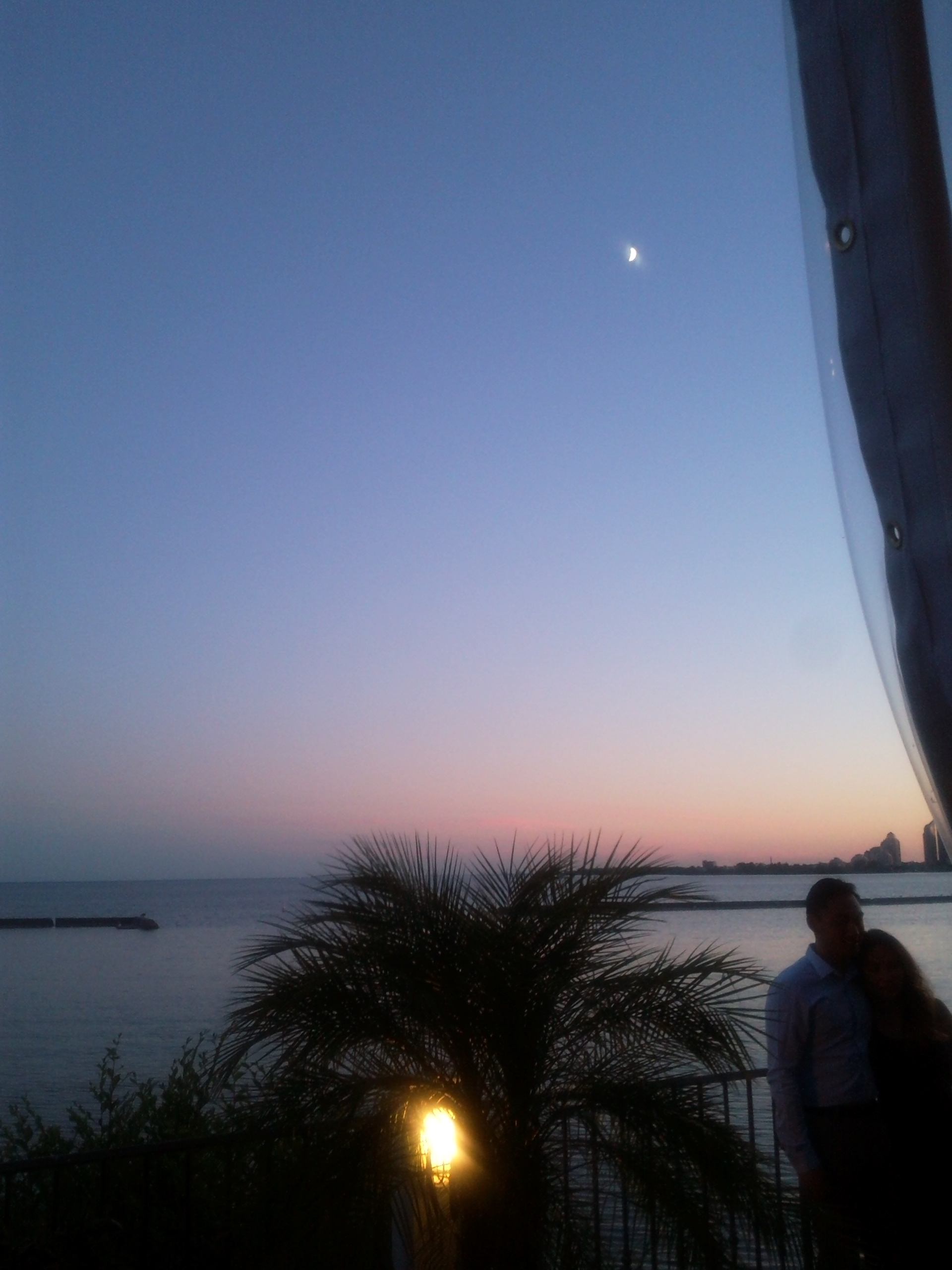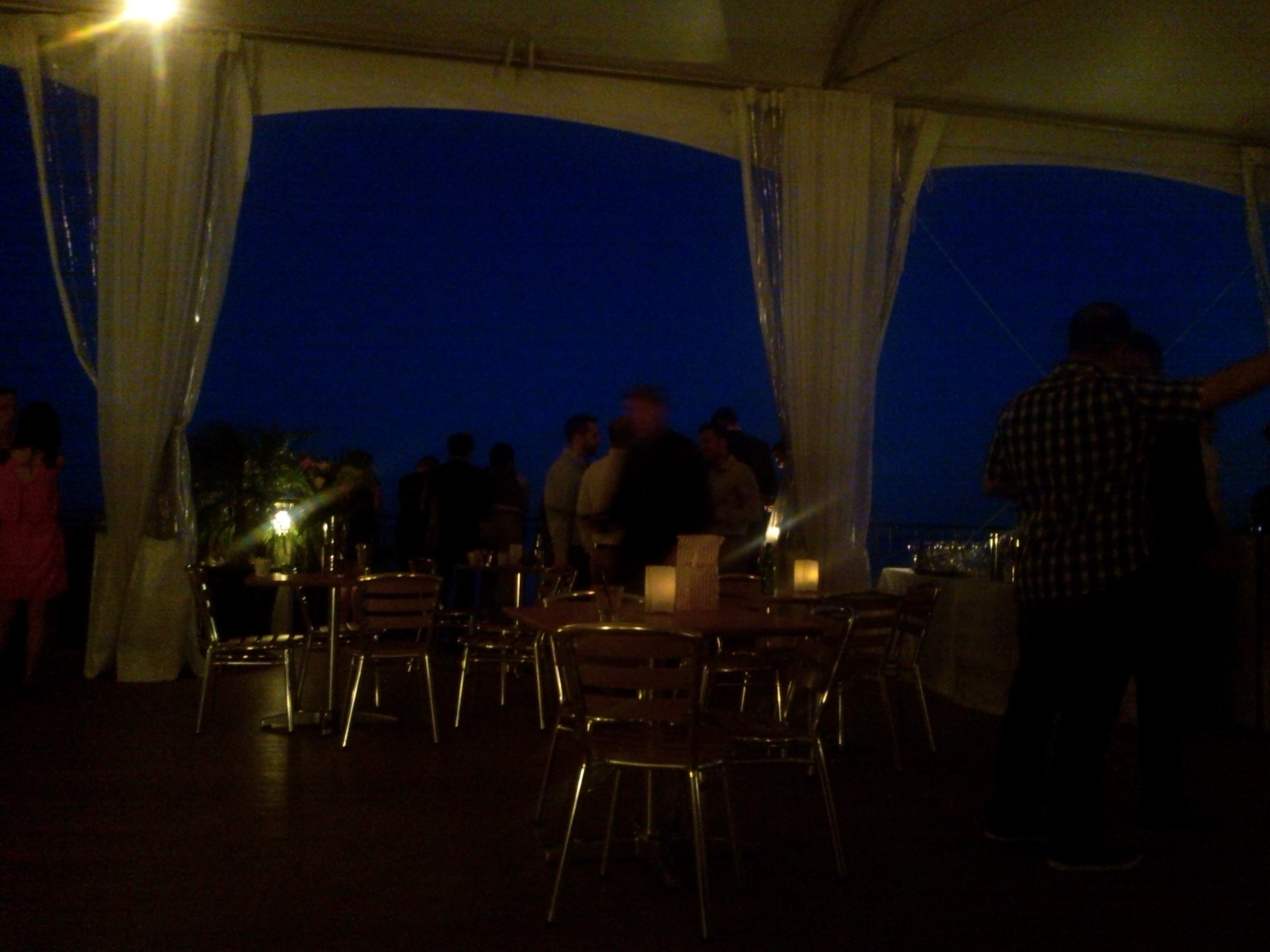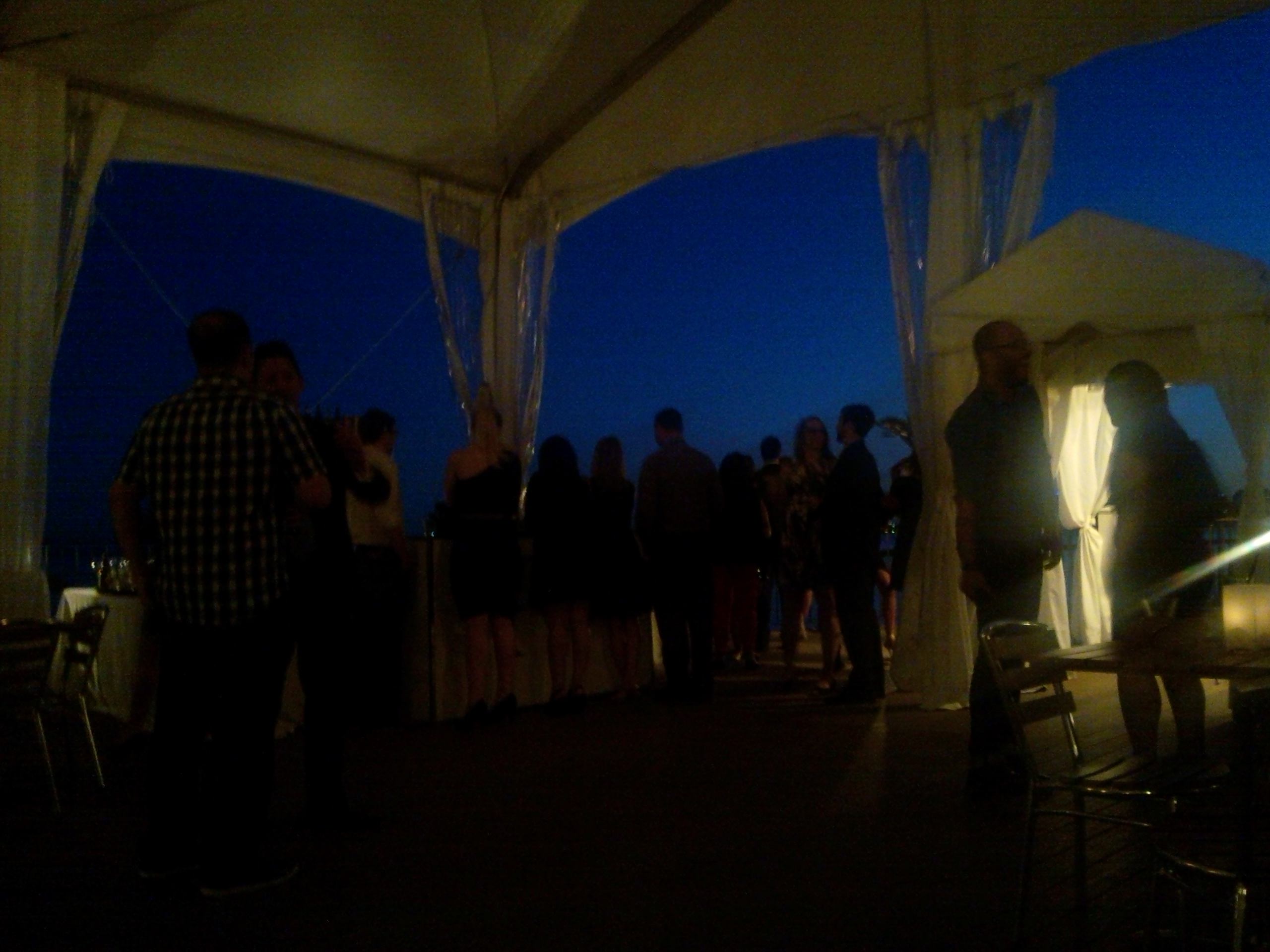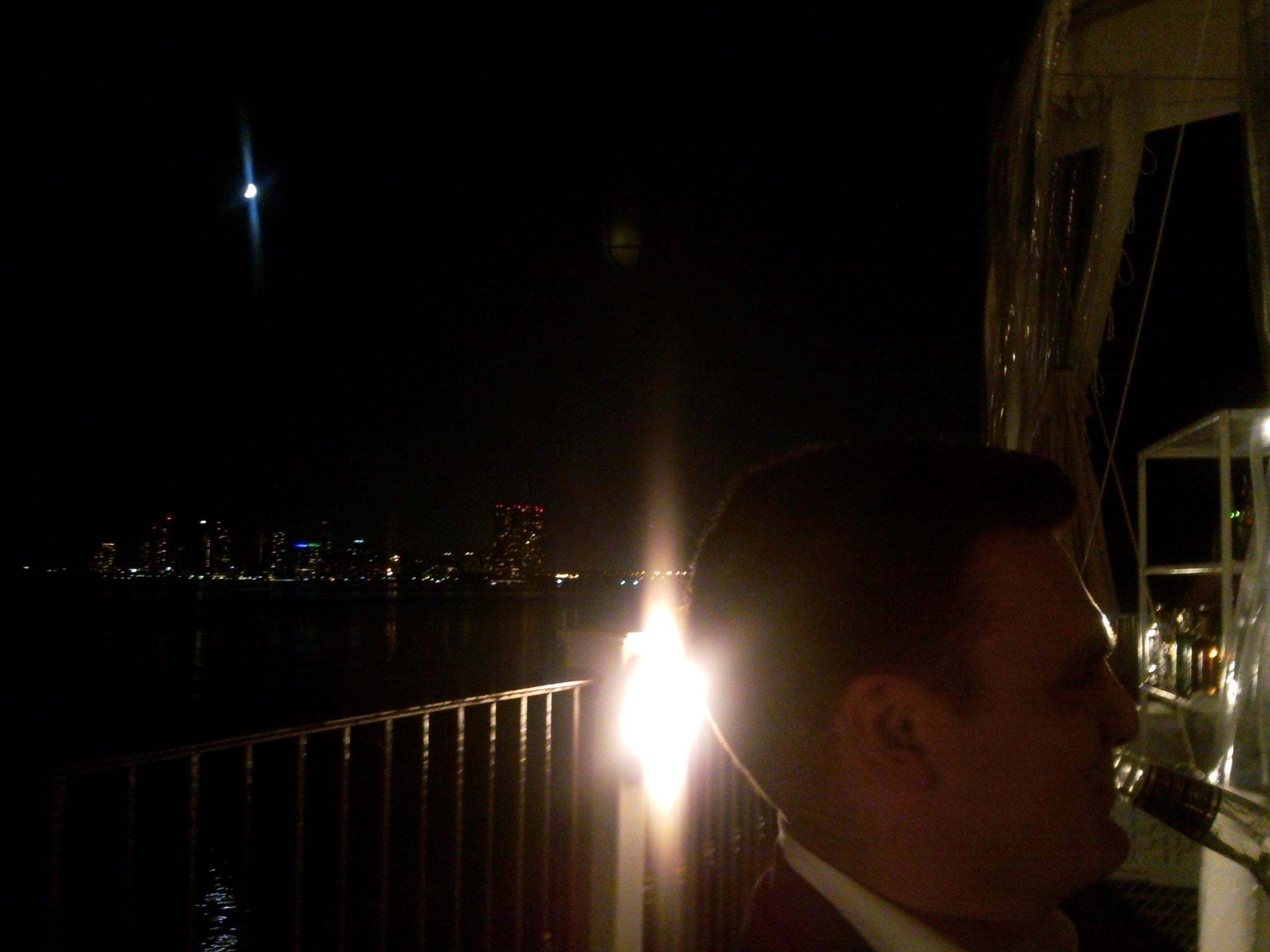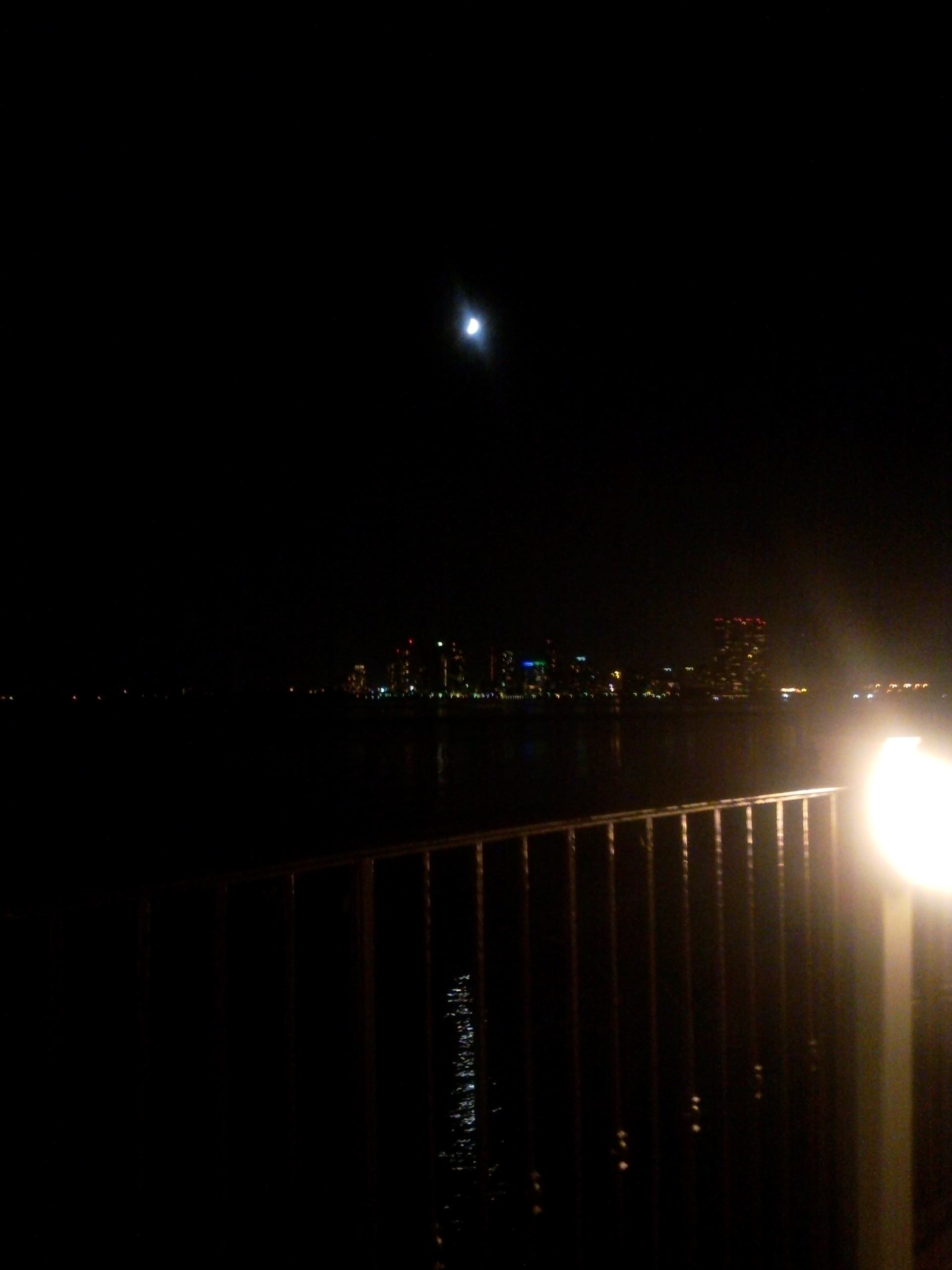 At some point, Andy (our CEO) gave a small speecth too. It was much later in the night than Evgeny, and there was an open bar, so this one was more emotional and emphatic, echoing the thank you to the entire team for the hard work, determination and energy this project received over the past few years. I don't have pictures of that specifically; just the aftermath.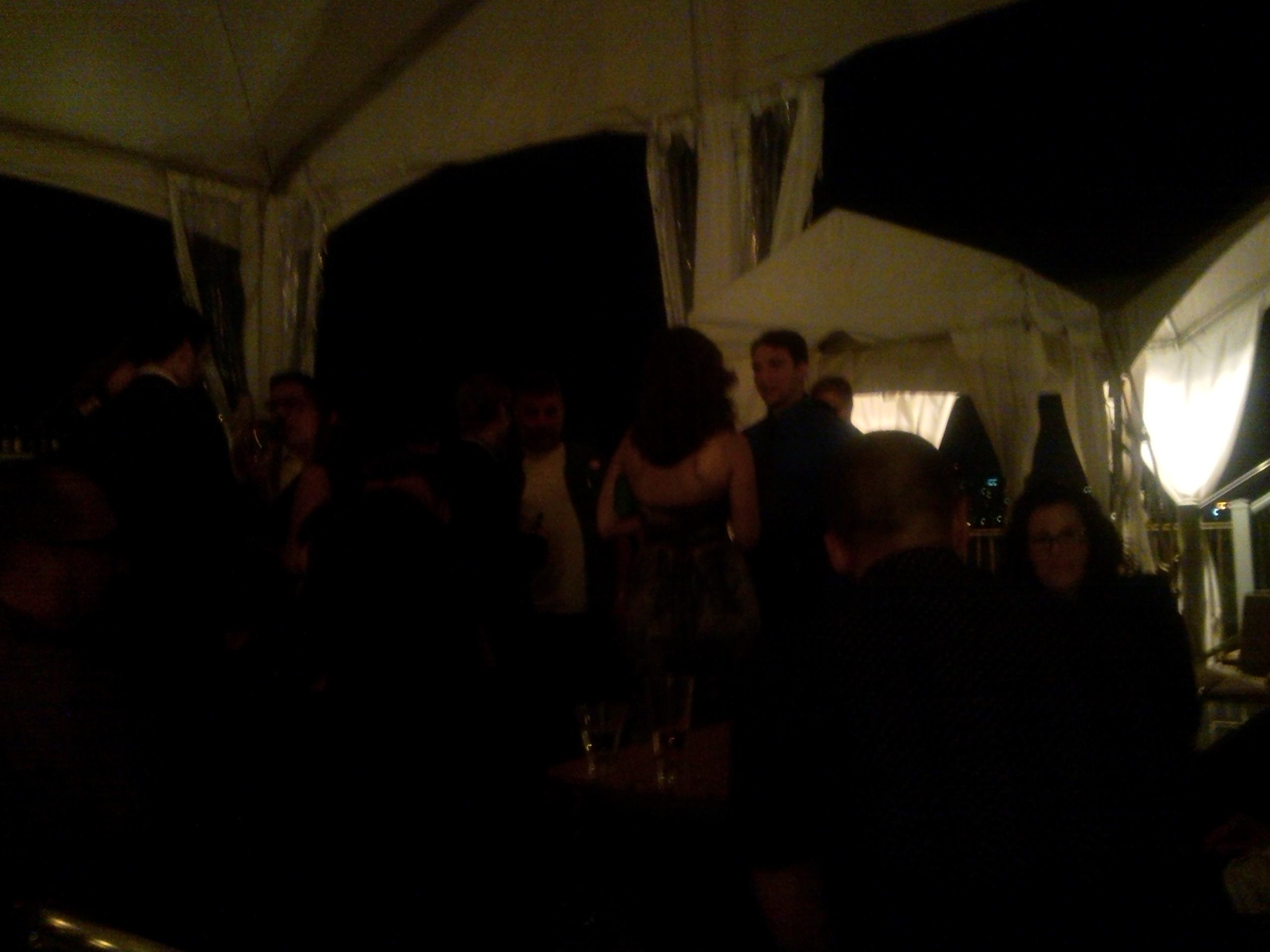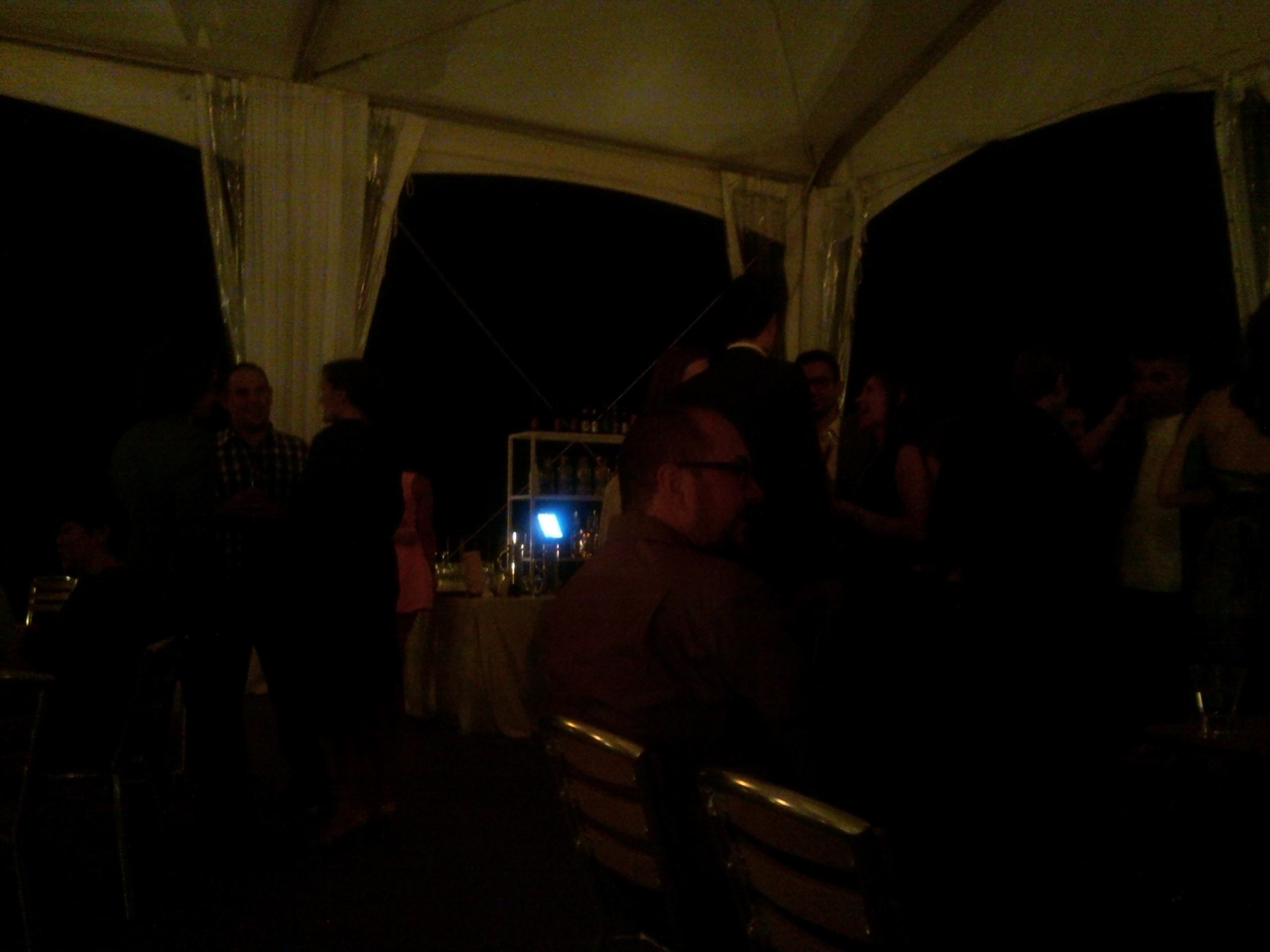 All told, we ended up staying there 'till about 12:30. By the time everyone got packed up and back onto the bus, it was getting on to 1:00.
We were all at work today, greeted by a delicious breakfast served thanks to Hailey. More tired than usual, and some of us knocked off early, or came in late, but no less determined than ever.